If you would like to be kept updated about Consuta activities, we can include you on our email circulation. Subscribe by contacting us via email. See also our work programme calendar for The Consuta Project


Report of activities during 2021
April 2021
Minor work starting March this year.

We needed a new funnel cap to keep out rain water when not being steamed.

Some volunters will remember the rough and ready one we had previously used made from scrap stainless steel.

Nobody had offered to make a replacement so we thought better have a suitable new one this time, total cost was about £11.
The protective covering needs to be removed, and a bit of fairing up perhaps?


Restricted Project Work and Activities during 2020
Christmas 2020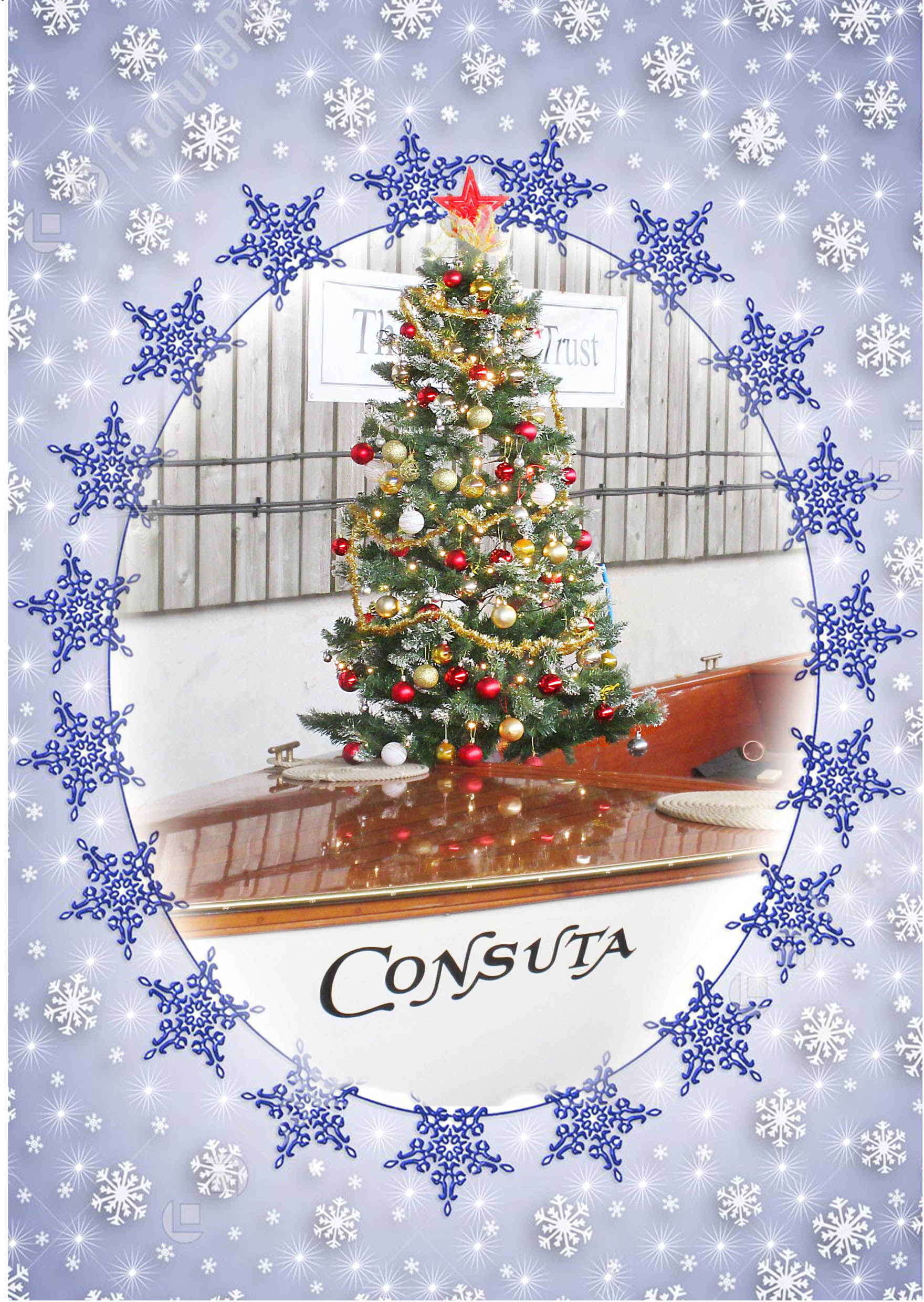 This photo is from the front page of The Consuta Trust Christmas Card.

The photo of the tree was taken in the boat shed at Beale Park with a Xmas tree placed on the front deck of Consuta, the vertical slats are those on the shed wall.

Hoping that we will be able to have a good steaming season some time during 2021.

The HLF project has now been signed off as requested by our case officer, and we have been able to reserve some of the remaining grant fund for a variety of interesting activities in 2021 and also maybe into 2022; all very exciting.

Wishing everyone a Merry Xmas and a Happy New Year!
April to December 2020
Sadly we decided that it would not be sensible to relaunch Consuta during the summer season because of the infection risks, we also didn't arrange any work parties at the boatshed, note all Thames boating events had been cancelled. However work tasks have been completed on some remaining parts of the refurbishment work where possible, leaving only a few jobs to be completed for the 2021 season.
Jan - March 2020
The Consuta Trust winter Social at the Swan in Streatley was most enjoyable, held in a lovely setting with 26 supporters attending.

At the beginning of the year the project refurbishment work was progressing well. We were just about to prepare for the summer boating season until the pandemic developed into a serious business which has thrown the whole summer boating season into doubt. All projected work parties have been cancelled until further notice.

Several key Thames summer boating events have also been cancelled - see the calendar page click here., note Beale park is closed to the public. We cannot consider launching Consuta until this pandemic is under control and public control restrictions have been removed.
Earlier project work
For more details of work progress during 2018 and 2019 please click here.
November 2019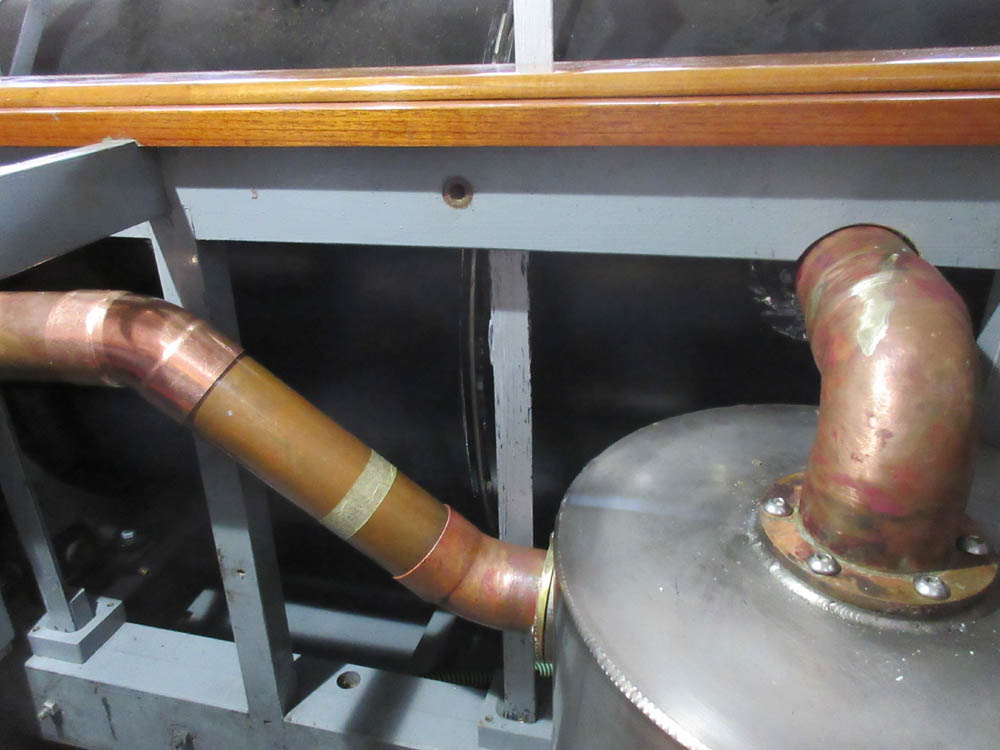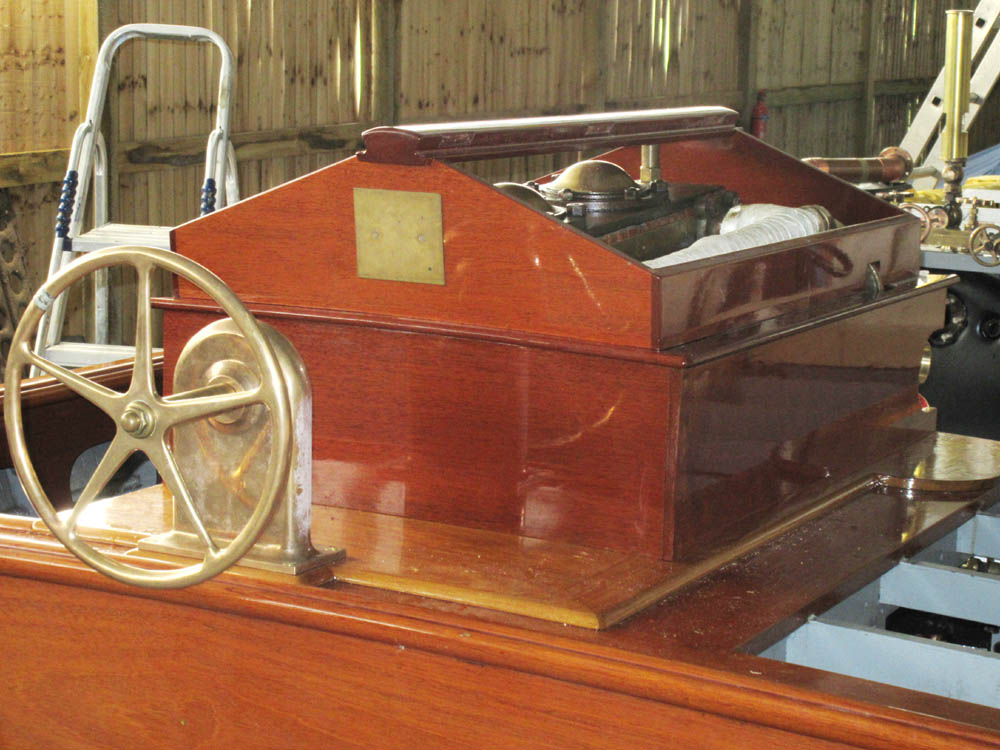 Left above:- The final section of the 2.5" diameter copper exhaust pipe being check out before brazing.

Right above:- The new engine casing fitted onto it's new support base. This casing is some 4 inches lower and is closer to the original build height, it's also a little shorter than previously installed - the new pipework required some detailed changes.

July 2019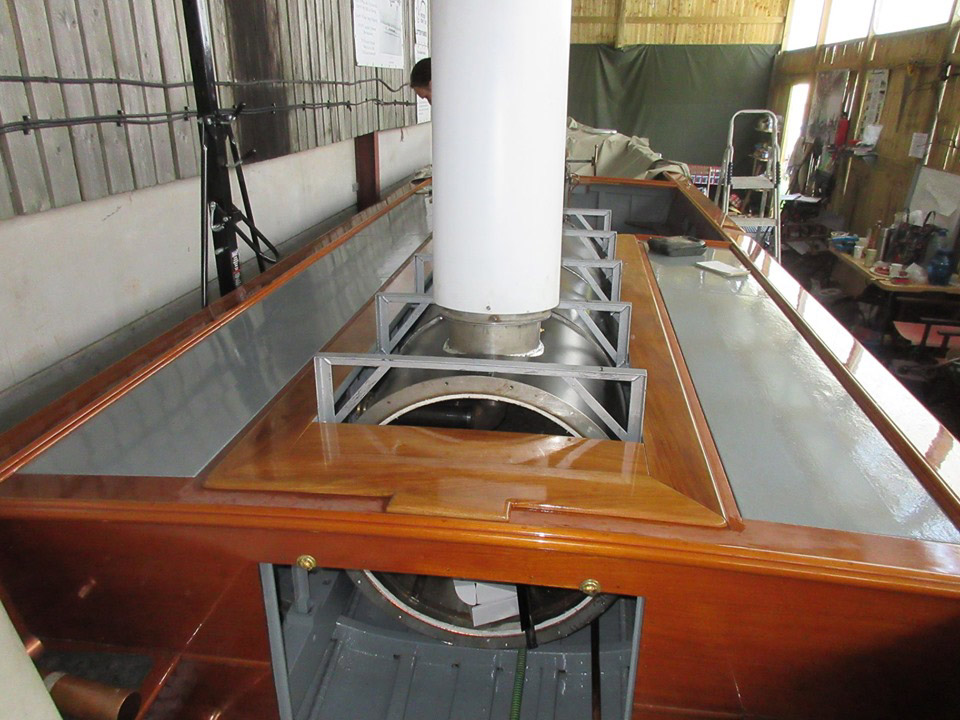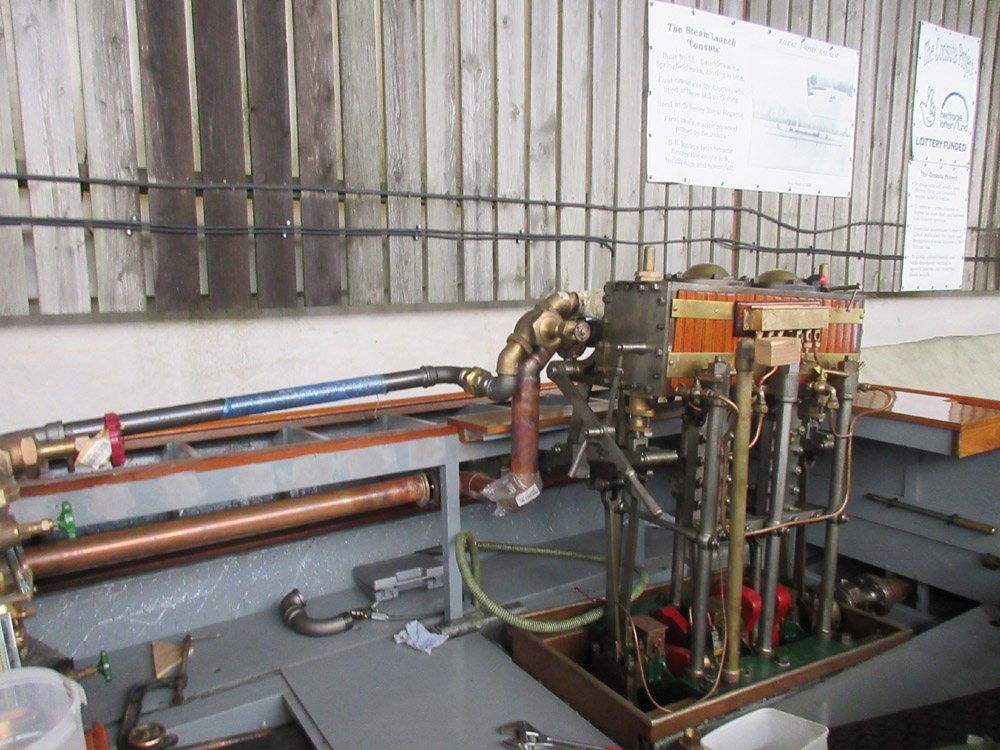 The photo above left shows the wider removable side deck sections which have to be removed when lifting the boiler.
Photo on the right shows the route of the engine steam and exhaust pipes. Currently the steam pipe is being made up in screwed steel pipe sections, but once the layout is OK it will then be made up in 1.5 inch ID copper pipe.

An interesting question is should there be provision for accomodating length changes in this pipe caused by heat expansion, perhaps not needed as it's fairly short?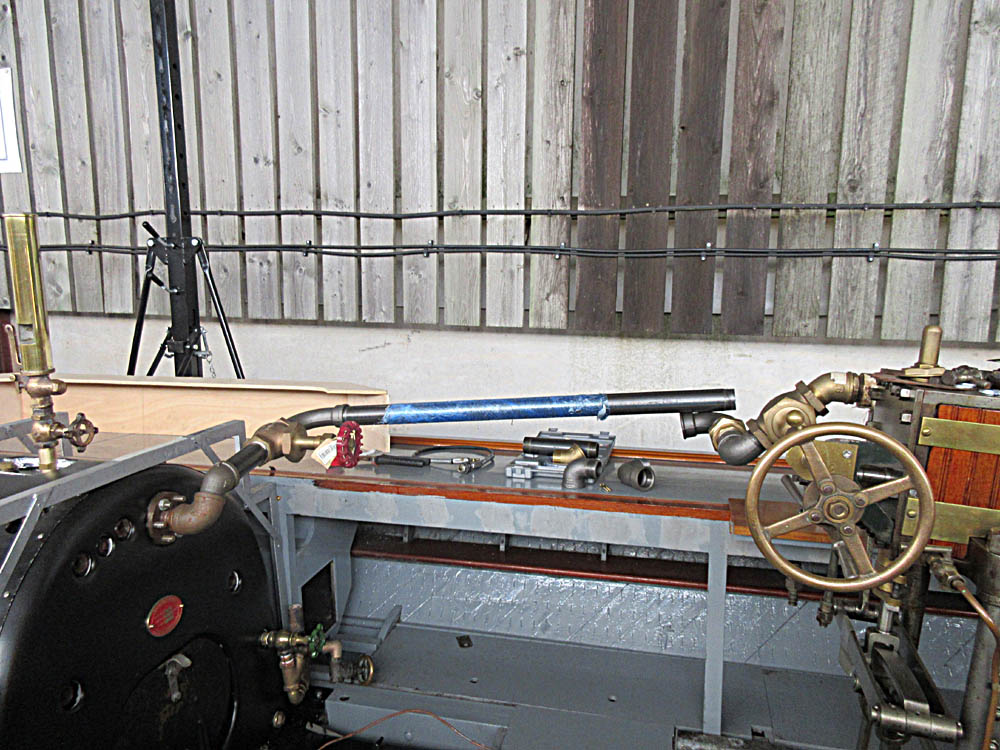 June 2019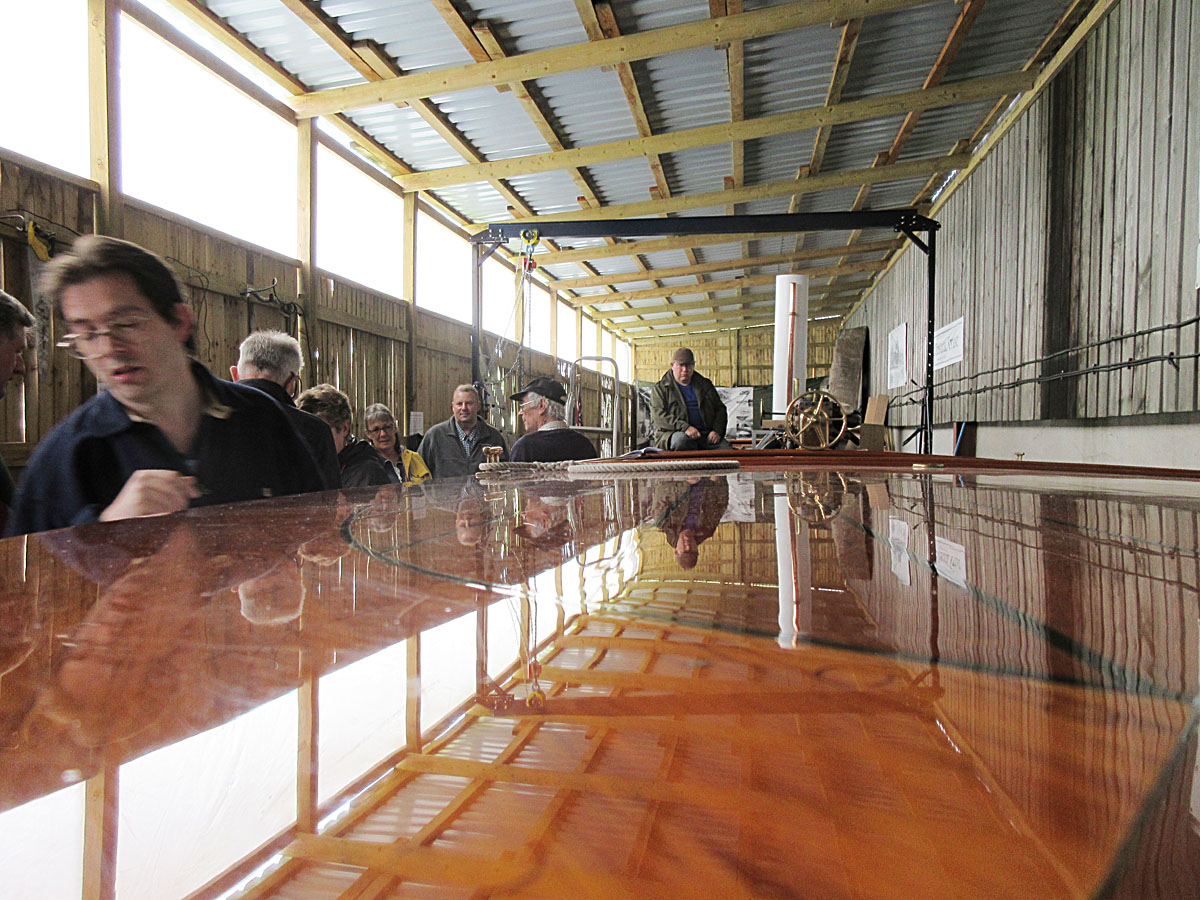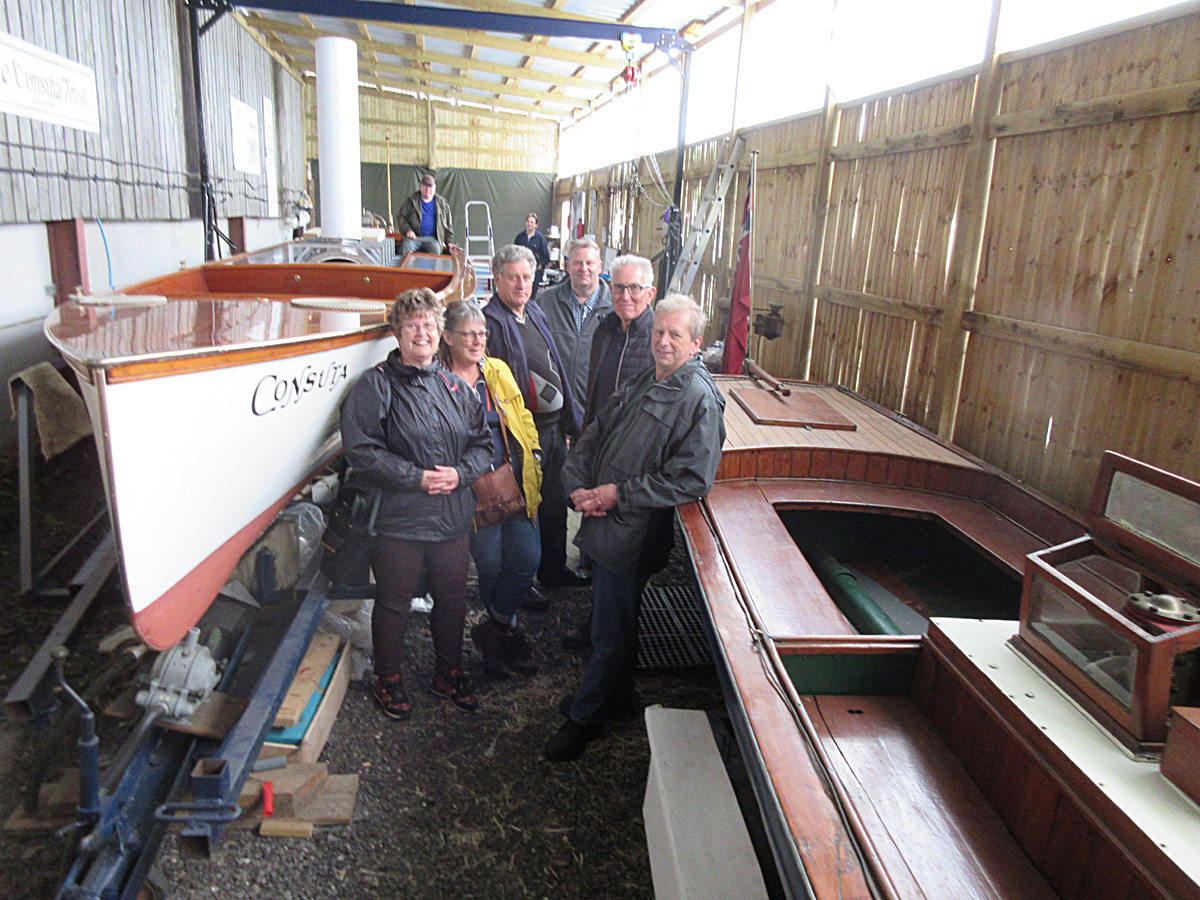 Now that the new boiler has been fitted and funnel erected, members from the Thames Valley Traction Engine club came and had a look at the project progress work.
Also a few of our active supporters came to see the work and start helping with the cleaning prep job of getting Consuta ready for relaunching; more picture shortly.
May 2019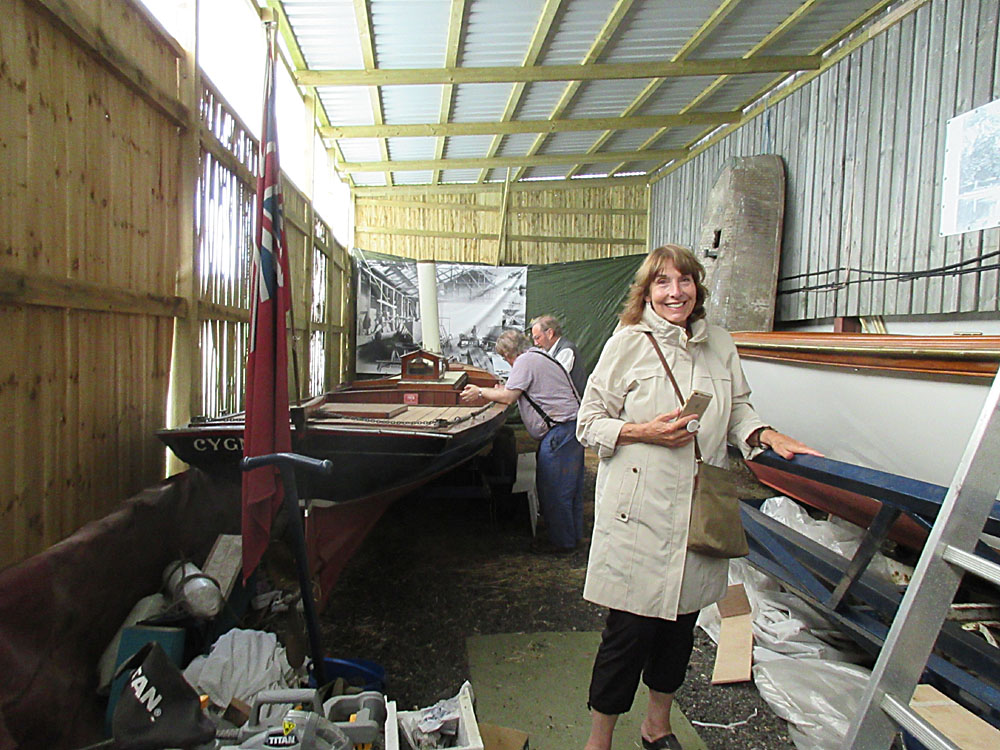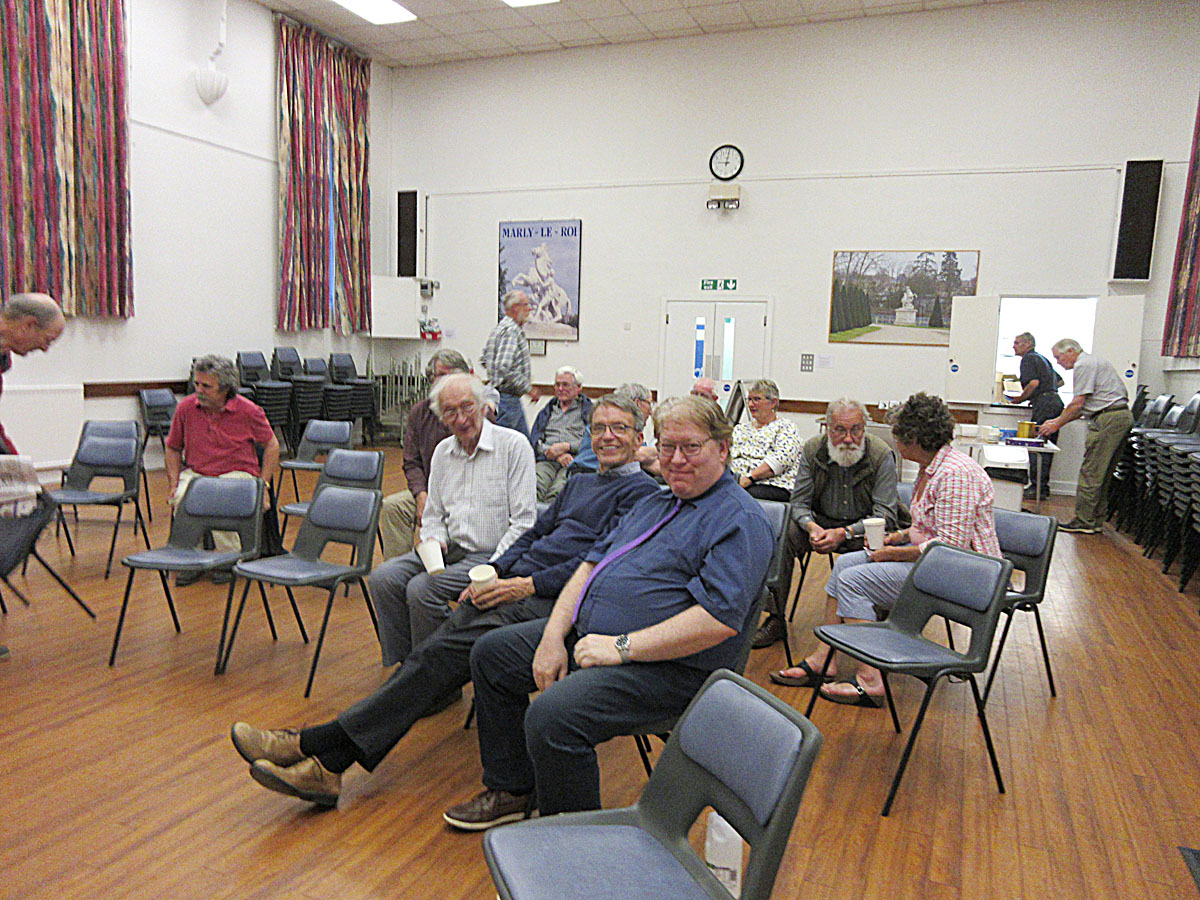 We had a visit from David Gallagher with his wife from the USA. Dave has made a scale model of Consuta.
On the right a photo of a project lecture given by Ian Rutter and John Winn at Marlow - tea break time.


Note there are more talks arranged for the Autumn please, look at our calendar page.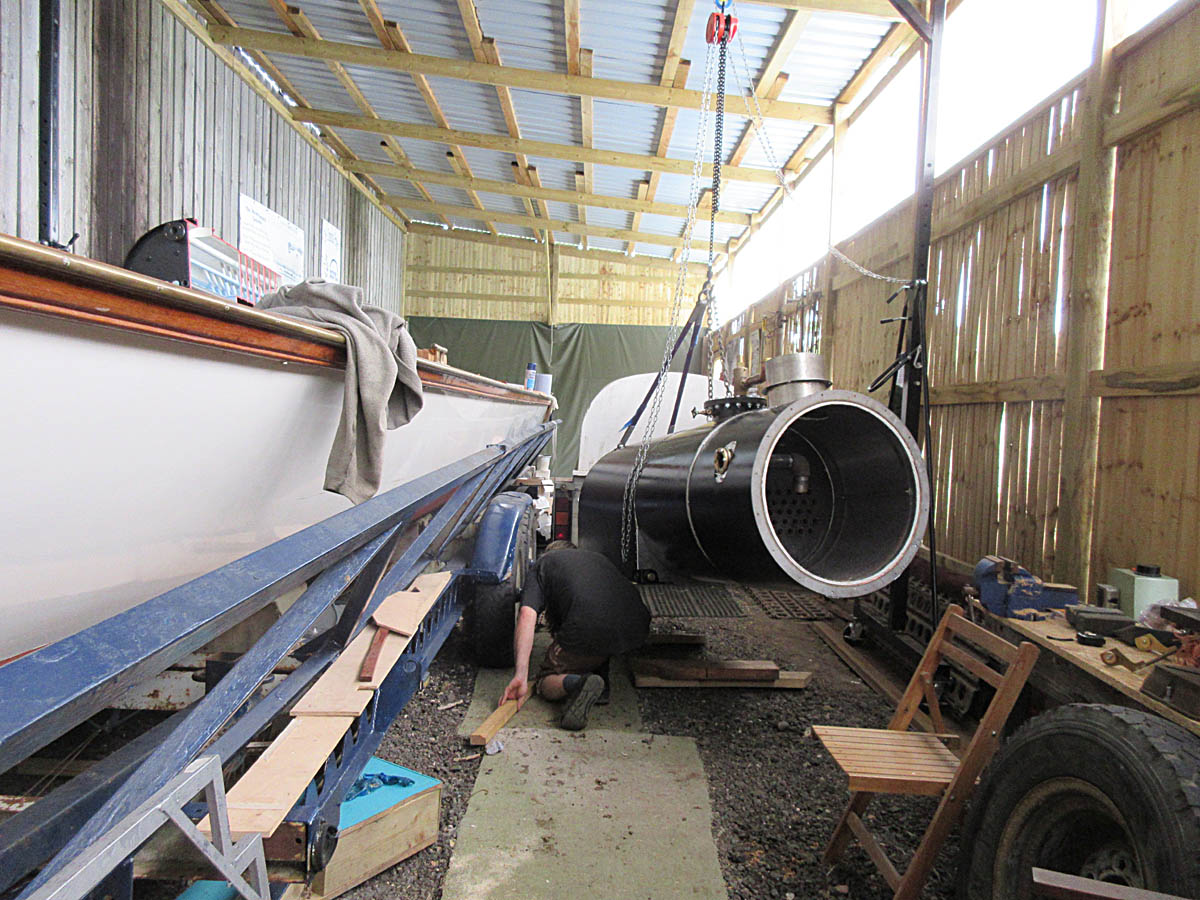 The new boiler at our shed arrives complete with cladding and then being lifted out of the trailer.