Old Consuta Photographs
Click on any of the thumbnails below and then start a rolling gallery of old Consuta photos.
Race Start Videos
A good Umpire Launch needs to have lots of acceleration to keep up with the competitors as they race away from the start. The following four videos show how fast Consuta is from a standing start.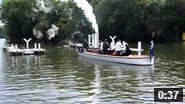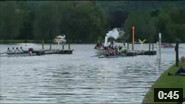 Other Videos
Three videos showing Consuta at the Twickenham Regatta in 2008, running very fast on the river Ouse in 2004 for the Diamond 44 celebrations and a spectacular endpoint of a process that started with a steam launch.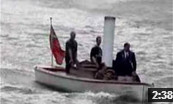 Restoration Pictures
This gallery has a series of pictures that chart the various stages of Consuta's restoration between 1998 and 2001
More photos on the Consuta Facebook page.