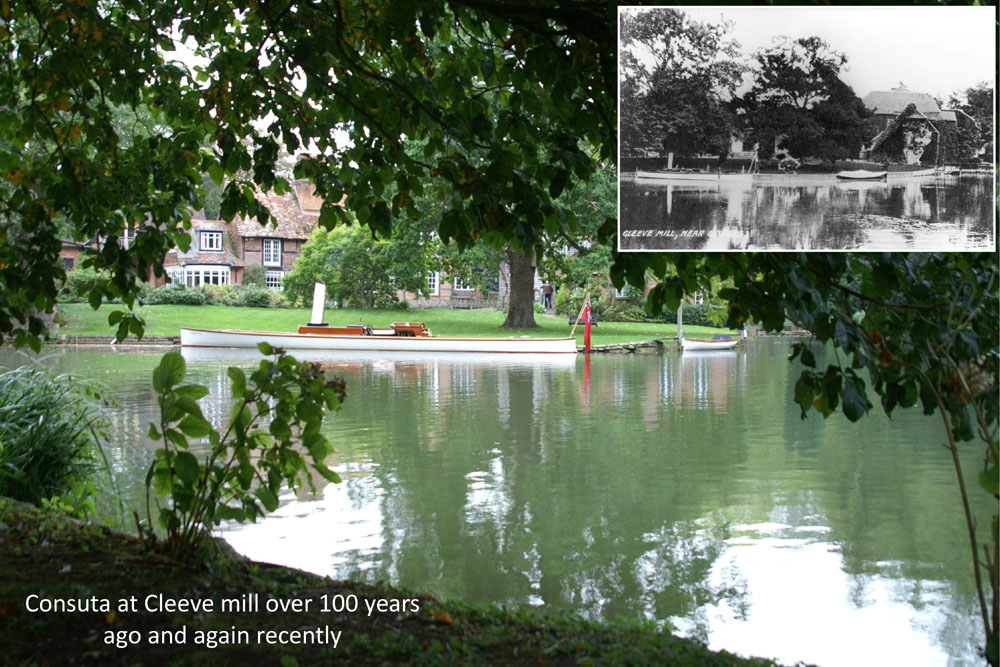 Welcome to the website of an iconic piece of English heritage. Consuta was built 118 years ago to carry rowing umpires at the Henley Royal Regatta. Her revolutionary design made her builder, Sam Saunders of Goring-on-Thames, one of the pioneers of high speed sea and aircraft at the beginning of the 20th century.
Uniquely she still performs the same duties today, maintained by a dedicated group of volunteers.
There are no further public events planned for Consuta during 2016.